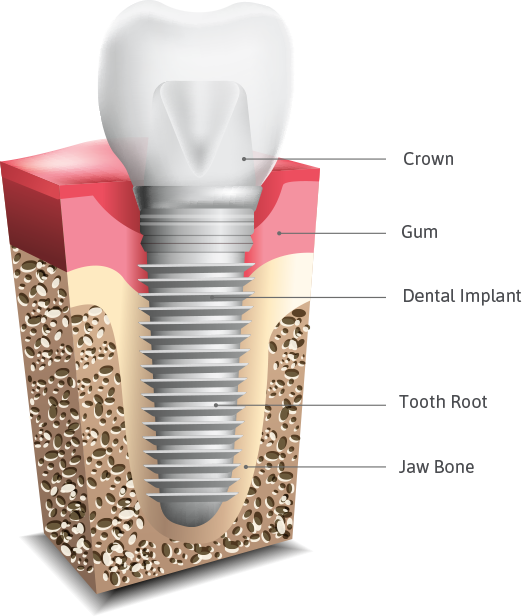 There are many reasons to consider dental implants if an individual is missing a tooth or teeth.
Without the root structure of a natural tooth to maintain bone, the jawbone will shrink when a tooth is lost prematurely and this could lead to the appearance of premature aging.
Adjacent and opposing teeth will begin to shift around the missing tooth or teeth causing adverse changes in the bite.
An implant is fixed in the mouth. There is nothing loose to insert and remove from the mouth.
Implants last a long time and potentially a lifetime.
Dental implants look and feel like natural teeth.
Dental implants allow people to chew, smile and talk naturally.
Dental implants allow patients with loose dentures to upgrade to a secure restoration that does not move around in the mouth.